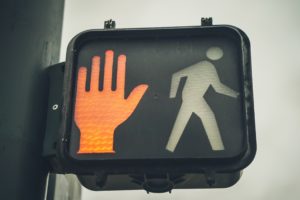 Everybody knows that congregations require money, and most leaders know that to receive gifts, you usually have to ask for them. But sometimes donors offer gifts without being asked. This is a good thing—usually! But unasked-for gifts often have strings attached. Accepting them blindly risks letting donors choose the congregation's course. Paradoxically, one of the most effective ways to encourage gifts is to adopt clear policies about when you will say no to them.
Gifts with strings attached (technically, "restricted" gifts) are those where the donor says, in effect, "I'll give you this, but only if you promise to use it as I say." Donors may say, for example, that money must go for building maintenance or social justice work. Or they may require their gift to be invested and that only income from it may be spent.
Instead of money, donors sometimes like to give an object—a paint-by-numbers version of The Last Supper, for example, or a pulpit chair in neon purple. Such "in-kind" gifts frequently carry an implied restriction that the congregation must display it prominently. If you accept the gift, you're stuck with the restriction also. If the gift pops up on eBay, the donor may feel upset.
Giving money back
In several recent cases, charities have had to give back property or money because the donor (or the donor's heirs) persuaded courts that the terms of the gift had not been honored. Vanderbilt University had to return $1.2 million before it could remove "Confederate Memorial" from a building. More recently, the many institutions that named buildings and art galleries after Arthur Sackler were embarrassed when he was accused of profiting from the opioid crisis—but most of the buildings still display his name.
These cases are unusual, but the problem of restricted gifts is not. One of the biggest long-term trends in charitable giving is that donors want to direct how their money is used. A congregation that insists that all gifts be unrestricted will raise less money. What's needed is a way to accept restricted gifts without surrendering leadership to the biggest donors.
Gift acceptance policy
The solution is to have a clear board policy on gift acceptance. I am a hard-liner on this subject: I believe the governing board should approve all restricted gifts. Accepting a restricted gift commits the congregation in ways that can extend over a long time. In my view, boards should not delegate this power to others.
Board approval can come in response to each gift, or (much better) the board can approve restricted gifts by category in advance. That is what boards do when they approve a capital campaign—all gifts to the campaign are earmarked for the building project, endowment, or other campaign purposes.
When the board has approved a class of restricted gifts, staff and volunteers can accept specific gifts without delay as they come in. The same approach can be used for gifts of property. I once stayed in a Franciscan convent house that had books in each meeting room with photos of the furniture and other gifts the nuns wanted for that room. Every congregation needs a wish list of in-kind gifts, pre-approved to be accepted on the spot.
Funds and more funds
Older congregations often have many named funds. It is helpful to clarify which of these are open to new gifts, and what precise restrictions apply to each. Some funds are simply bookkeeping devices—board policy should clearly state that money given to those funds is unrestricted. Otherwise a large bequest to the flower fund could leave the congregation in an awkward position.
The best solution is to put your gift-acceptance policies in writing before you're offered a potentially distracting gift. This is at least as important for small congregations as for large ones. Here is a simple policy you can use as a starting point:
Gift Acceptance. The head of staff may accept all gifts to the Congregation, with the following limitations:

All gifts of cash are presumed unrestricted unless the donor clearly states otherwise.
Gifts of securities must be promptly converted into cash upon receipt.
Gifts of real estate must be referred to the Board for approval before acceptance.
The staff may not accept gifts restricted in any way by the donor unless those are directed to one of the Special Funds listed below. Exceptions must be approved specifically by the Board.

Special Funds. All funds restricted by the Board for special purposes or the use of income only are considered Special Funds. Special Funds—and the restrictions that apply to each—include:

Memorial Garden Fund. For the maintenance, repair, and expansion of the Memorial Garden.
Youth Scholarship Fund. For providing scholarships to persons under 18 who wish to attend camps and conferences related to the Congregation.
Building Fund. For future capital projects to be approved by the Board and Congregation.
Endowment Fund. All gifts restricted to the use of income only must be placed in the Endowment Fund.
As always, it is a good idea to have board policies reviewed by an attorney experienced with the nonprofit law of your state or province.
Does it seem odd that saying no to gifts can lead to better giving? Consider this: people like to give to congregations with clear purposes, priorities, and plans. Saying no to restricted gifts that would lead you off course shows donors that your congregation means what it says, so they can trust it to use their gifts responsibly, creatively, and well.
Dan Hotchkiss has consulted with a wide spectrum of churches, synagogues, and other organizations spanning 33 denominational families. Through his coaching, teaching, and writing, Dan has touched the lives of an even wider range of leaders. His focus is to help organizations engage their constituents in discerning what their mission calls for at a given time, and to empower leaders to act boldly and creatively.
Dan coaches leaders and consults selectively with congregations and other mission-driven groups, mostly by phone and videoconference, from his home near Boston. Prior to consulting independently, Dan served as a Unitarian Universalist parish minister, denominational executive, and senior consultant for the Alban Institute.