Our Latest Perspectives
The Congregational Consultants are on summer break and will resume publishing Perspectives on September 6, 2022.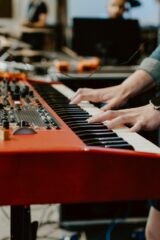 When I urge congregations to develop strategies to engage Millennial and Gen Z generations, someone inevitably says, "Maybe we should start a contemporary worship service to attract them." The problem is: nothing in my research or experience leads to the conclusion that contemporary worship will attract younger generations. Indeed, is what we call contemporary worship even contemporary?