Our Latest Perspectives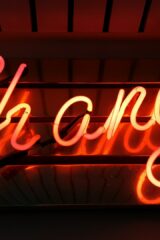 By middle age, most of us realize the futility of efforts to force another person to change. Efforts to transform another human being—spouse, partner, friend, colleague, or child—generally shatter on the rocks of a simple reality: sustainable change comes from within.
For congregational leaders and consultants, this principle mandates doing change with people rather than to them. Pressure from the top or from outside may accomplish short-term adjustments, but long-term change comes from within.