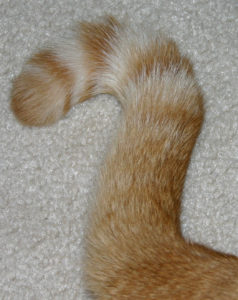 Successful store managers know there's one thing customers like even more than quality, convenience, and low prices: People like to get what they expect. And so smart store managers advertise a strong, distinctive "brand" and consistently deliver customer experiences that fit that brand. Churches and synagogues can learn from this.
Target, L.L. Bean, and your local luxury boutique all sell clothes successfully. Different as they are, each pays close attention to ensuring that each customer is offered a consistent process from the moment they walk in till they walk out. Every aspect of the customer experience reinforces that store's brand.
Target's clean, bright, clearly-organized stores and helpful staff offer almost every item anyone could need at discount prices. Everything at L.L. Bean evokes the promise of outdoor adventure and a comfortable, informal lifestyle. At a high-end boutique, everything foreshadows the luxurious life patrons can enjoy so long as they don't worry too much about prices.
Consistency, consistency, consistency
What all successful stores and many other businesses have in common is consistency from place to place and time to time. Target carries some expensive products, but it sells them the in the same efficient, economical way that it sells shoelaces. L.L. Bean sells fashionable sunglasses—as fishing gear. A high-end boutique may sell plain crew socks, but I'm sure they have another name for them! For the customer, each part of the experience, from start to finish, supports the identity and sense of purpose of that store—its brand.
What does this have to do with congregations? Everything!
To succeed, a congregation needs a brand that's more specific and compelling than just being a "church" or "synagogue." One way to get at this is to create a mission statement, an approach that has a number of advantages and one big disadvantage: the politics of mission-statement writing tend to water down the message. Too many mission statements mention everything the congregation does or wants to do, for fear of leaving anybody out, or sound lofty but say next to nothing.
A good cure for this is to build on your accomplishments. "We are a church for people who love to sing" is a good brand identity. So is "Our temple is especially good for families with children who have disabilities." There's no need to be exclusive about it—some people who don't sing love music, and all kinds of families can love a temple with a wide heart. Lifting up a strength is often the best way to build a brand.
Details, details
Having created your version of the Target, Bean, or boutique brand identity, the next step is to craft a customer experience, start to finish, that supports your brand. This can be tedious and tiring work, including such details as:
Websites and social media with up-to-date answers to basic questions about things to do and how to do them, and—most importantly for many—what to wear.
Greeters who remember whether people have visited before and welcome them back—conveying, in the process, your congregation's brand.
A clear, memorable theme or message for each worship service that can be stated in a short phrase that reflects your brand.
Easy-access information about what's happening in children's programs, so parents understand how today's lesson is an expression of the congregation's brand.
Multiple invitations for repeat visitors, newcomers, and long-time members to take a next step toward commitment, involvement, and service in the spirit of this congregation's brand identity.
Defining a strong brand starts with some broad strokes—words and images that capture the distinctive essence of your congregation. Your brand includes part of your theology, your social outreach mission, and your agenda for each person's spiritual growth. A logo, slogan, mission statement, vision—all these help communicate your brand.
But broad strokes are not enough. To be convincing, your brand has to be lived out in the experiences you offer to your "customers" each day. A brand is a promise, and brand-building requires delivering on that promise every time.
Consistency is more important than outstanding feats of welcoming or preaching or public witness. It's tempting to hold up exceptional accomplishments as evidence that a congregation is worthy of the brand it claims. Most congregations do something heroic once in a while, whether it's the pastor sitting with an injured child late into the night or lay members standing up to powers and principalities in the community. But lifting up exceptional cases can be a mistake, because of the implied promise that the exceptional is what most people can expect most of the time.
Tempting as it is to brag about high points, it's often more constructive to talk about performance standards: How many visits can a member of your congregation expect? What does the member need to do in order to receive those visits? What opportunities for outreach service does your congregation offer members, and what social issues do you care enough about to raise your faith-based voice consistently for months and years? A brand that the congregation can deliver on day in and day out is a brand that sticks.
In a quickly changing world, people like to go to stores that promise them a certain kind of customer experience and deliver on that promise every time. The most successful congregations do the same.
Dan Hotchkiss has consulted with a wide spectrum of churches, synagogues, and other organizations spanning 33 denominational families. Through his coaching, teaching, and writing, Dan has touched the lives of an even wider range of leaders. His focus is to help organizations engage their constituents in discerning what their mission calls for at a given time, and to empower leaders to act boldly and creatively.
Dan coaches leaders and consults selectively with congregations and other mission-driven groups, mostly by phone and videoconference, from his home near Boston. Prior to consulting independently, Dan served as a Unitarian Universalist parish minister, denominational executive, and senior consultant for the Alban Institute.