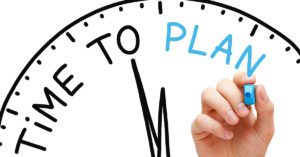 Last week, Susan Beaumont wrote compellingly about when NOT to do strategic planning. As she correctly observed, "a hasty or poorly formed strategic plan is a waste of time and resources. A well-formed plan that isn't executed is also a waste." I would add that in times of crisis or high-level conflict, action or intervention is a better choice than strategic planning.
So when is strategic planning the right choice?
Susan suggests that strategic planning is indicated when three conditions are met:
There is already momentum and energy in the congregation.
Senior clergy leadership is stable and engaged.
Leaders feel spacious with their time and energy.
I affirm that these criteria define the "ideal conditions" for strategic planning. However, I have noticed that strategic planning can contribute to genuine congregational revitalization when the timing is right. Here are three slightly fictionalized examples of congregations that did strategic planning at the right time, each of which I was privileged to accompany.
When strategic planning helps
First Suburban was formed in 1972 as an outgrowth of an urban ministry in a small southern city. The congregation grew naturally over the next three decades as the surrounding neighborhoods expanded, but the congregation had plateaued by the early 2010s. The senior minister and church board recognized that members no longer embraced or even recalled the founding vision, and determined to embark on a strategic planning process. A strategic planning/structure review team listened broadly to the congregation, drafted new mission, vision, and values statements, and proposed five specific goals congruent with the new vision. The team then drafted a streamlined structure consistent with the newly adopted vision, leading to continued growth and health for the congregation.
A beloved guru established an ashram for his devoted followers in a rural county in 1980, and the community grew to encompass over 100 members. However, the founder left the body (died) in 2002, leaving a bereft community and an unclear vision for the future. With increasing conflict about the direction of the community, leaders committed to an 18-month process to both develop a clear strategic plan for the future of the community and a new decision-making structure. The renewed vision permitted community members to continue the founder's vision in the absence of his physical presence, and the new structure encouraged more democratic decision-making. The community continues to prosper and grow.
A large urban congregation in the northeast experienced significant conflict over its senior minister, albeit there were underlying differences in the congregation feeding the conflict. The board formed a reference team, which developed a survey and focus group questions that received more than 400 responses. While the team did not draft a traditional strategic plan after this extensive listening, it did submit eight specific recommendations that addressed structural, communication, financial, and other issues with goal-like language. Each of the eight reference team members sponsored one of the recommendations at a congregational meeting where the report and recommendations were overwhelmingly affirmed. While the senior minister ultimately resigned, the congregation resumed a path of growth and health.
Principles
These three cases illustrate three situations where the time is often ripe for some variation of strategic planning.
First, when a congregation has run the course of its founding vision and needs to discover a new vision for a new generation. A truly compelling vision may last a generation (about 20 years), but seldom endures into subsequent generations.
Second, when a beloved and long-term leader is retiring or moving on, a congregation inevitably needs to engage in strategic planning to determine how it wants to move forward. The ideal time to do such planning is often in the interim period following the departure of the long-term leader but prior to the arrival of a new leader. A congregation that is clear about its own identity and vision will make better choices when it comes to calling new leadership.
Finally, goal setting and action planning (though not a full strategic planning process) can succeed even during conflict. Fights over leadership are often proxies for deeper disagreements about the direction of the congregation. With experienced outside guidance, such conflicts can become genuine opportunities for transformation. While it is unwise to do traditional strategic planning in Level 4 conflicts (and impossible at Level 5), facilitated conversations about structure, strategy and culture can be productive.
Let's do strategic planning when the time is right: When a congregation is floundering due to a lack of a shared vision, when a long-term leader departs, and even when a conflict signals deeper systemic issues needing to be addressed. The old assumption that "we have to do strategic planning every three to five years" needs to be retired in favor of ongoing "strategic thinking." But formal strategic planning processes do still have their place…and time.
David Brubaker has consulted with organizations and congregations in the U.S. and a dozen other countries on organizational development and conflict transformation. He is the author of Promise and Peril, on managing change and conflict in congregations, and When the Center Does Not Hold, on leading in an age of polarization. David serves as Dean of the School of Social Sciences and Professions at Eastern Mennonite University and is a professor of organizational studies.