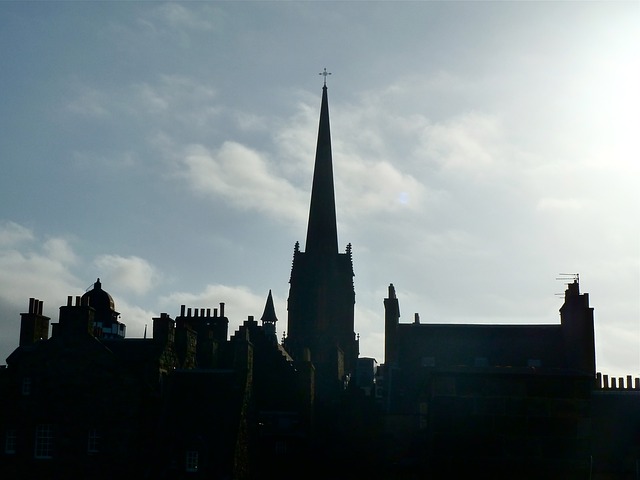 The urban congregation is back! At least, it appears to be on its way. For most of my forty years in ministry, people have talked about the demise of the urban congregation. In fact, many city churches have closed or been reduced to tiny memberships. However, much of what was working against urban congregations in the last part of the twentieth century seems to be working for/with urban churches in the first part of the 21st century.
Today, cities large and small are experiencing amazing revitalizations. For example, the city where I live, Washington, D.C., now has the lowest median age of any metro area in the U.S. Young people are moving into D.C. itself and near-in suburbs such as Arlington, Virginia, attracted to areas where mass transit allows them to live car-less. The same phenomenon is happening around the country. Says Henry Bernstein, an economic development expert, "This generation wants more things at their fingertips, rather than having to jump in a car to get to the mall or go to eat." Millennials also are attracted to the racial, ethnic and other forms of diversity increasingly found in urban populations. An added plus: neighborhoods in many cities that were crime-ridden twenty years ago are now considered safe.
Some urban congregations are already direct beneficiaries of the changes around them. The congregation I served for thirty years grew from a core membership of 70 (most of whom are over the age of 65) to 350 (two-thirds of them under 45). While there were many reasons for that growth, it certainly didn't hurt that young people were increasingly attracted to urban settings during that time frame. Around the nation, there are urban congregations whose ministries have successfully targeted the millennials as prospective members.
Many city pastors describe a welcome wave of younger newcomers to their pews. However, it isn't just young people who are moving into America's cities. The Washington Post reports that some baby boomers are selling their large suburban houses for smaller spaces in city core neighborhoods. Like the millennials, they enjoy the ability to walk to stores, entertainment and restaurants.
It isn't just big city cores that are experiencing revivals. It is happening in well-planned small towns around the country. The Wall Street Journal describes the remarkable turnaround of downtown Wabash, Indiana, a city of just over 10,000 residents. Wabash's downtown area now looks and feels like a trendy urban neighborhood complete with good restaurants, hotels and entertainment venues.
While some may argue that attraction to urban living does not transfer to attraction to organized religion, I beg to differ. First and most important, in a recent Pew poll, 68% of millennials said that they are "absolutely certain" that God exists. If congregations can't help some of those folks to move from certainty about God's existence to some level of participation in a congregation, then we are demonstrating a tremendous lack of creativity.
Furthermore, millennials seek a sense of community. Many congregations are pillars of the neighborhoods in which they reside. Their buildings have been in key urban locations from the days of the Civil War. When other congregations joined the flight to the suburbs, these congregations stayed put. Their rootedness as part of the community has to be appealing to some of the new residents who are looking to become a part of their communities.
From the striking changes taking place in urban America, there are a number of implications for congregations and denominations moving forward:
If I were in charge of a denominational judicatory (there is no threat of that happening!), I would be finding ways to start new churches in urban core areas. I would definitely stop selling urban church buildings and instead find young clergy who want to revitalize them along with the neighborhoods in which they are located. I would search for funds to adequately staff urban churches and maintain their facilities (Why is the need to maintain a facility such a toxic subject in many congregations? You can't run a feeding program or a pre-school in a facility that doesn't meet the building code!)
If I were a lay leader of a city congregation, I would find a young, energetic pastoral leader under the age of 45 who understands what young urbanites want and need.
If I were the pastor of a city church I would stop thinking about my congregation surviving and start thinking like an entrepreneur who is faced with the opportunity of a lifetime.
Historians can and will evaluate why congregations failed to adapt to the changing urban environment during the last half of the twentieth century, when suburbs became a very popular place to live. In many instances, urban congregations simply refused to change with the changing times. But that is history.
At this time of year, in Washington, D.C., the sight of tiny crocus plants coming out of the ground is a sign of grand things to come—cherry blossoms, azaleas, and dogwoods. In my opinion, the sight of some congregations thriving in our revitalized city neighborhoods is also a sign of better things to come. But we have to pay attention to what is happening around us. We didn't pay attention when the cities were in decline. Let's not make the same mistake as they enter a new prime-time.
John Wimberly is an experienced pastor and consultant. As a consultant, he has worked with congregations and judicatories on strategic planning, staff designs for the 21st century, and congregational growth as well as financial and administrative management. He has MBA, MDiv, and PhD (theology) degrees. His books focus on effective management and leadership. John believes congregations can have a bright future!